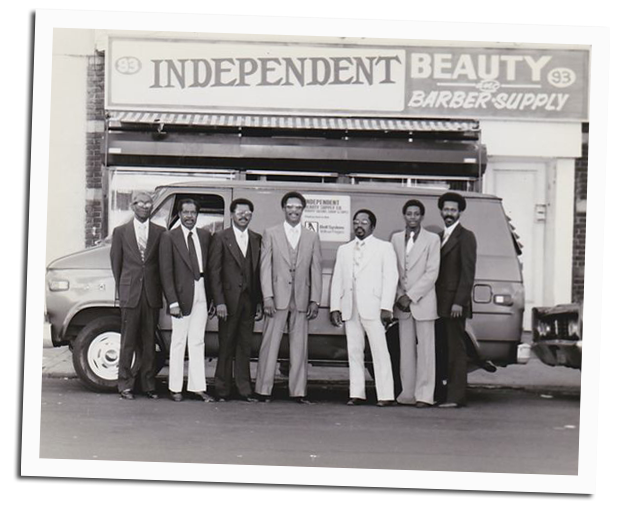 Pictured (l to r: Andrew Penny, William Rouse, Samuel J. Rose, Rudolph Warren, Lawrence Frank, Floyd Newton and Franklin L. Rose).
Independent Beauty Supply was founded in 1974 by Samuel Jerome Rose with the help and support of his associates and family members Mr. Andrew Penny, Robert Harris, Lawrence Frank, Franklin Rose, Rudolph Warren and wife Louise Rose. Born and raised in South Carolina, Rose came to Jersey City in 1955. In the late fifties, Rose began working for a hair care product company sweeping floors, stocking the shelves and loading trucks for salesmen. Soon, Mr. Rose got tired of loading trucks and set his sights higher. In 1961, he asked his Manager if he could allow him to become a salesman.
His Manager agreed; but nevertheless only giving Jerome a one-day route, which he single-handedly built into a 4-day weekly route. This was when he realized his potential as a salesman and immediately enrolled at Rutgers University, New Jersey, where he studied the Psychology of Selling and other business courses.
Mr. Rose had achieved such an sales outstanding record that he was named "Salesman of the Year" for three consecutive years with a high sales volume of over $78,000. In 1969, Jerome was promoted to the position of Sales Manager, a position he held until the company was sold. At that point, he decided to form his own company rather than stay with the new company. The loyalty, confidence and respect his salesmen had for him were reflected by the fact that his 4 salesmen joined him in starting the Independent Beauty Supply Company.
On January 23, 1974, Rose opened up his Independent Beauty Supply shop at 93 Monticello Avenue located right in the heart of the Black community. It has been in that location ever since.
As with all people who started their own business have experienced, Rose had his share of opposition and negative forces.
"People said we wouldn't last six months," Rose said, "because we had to start from scratch, using every personal resource we had at our disposal."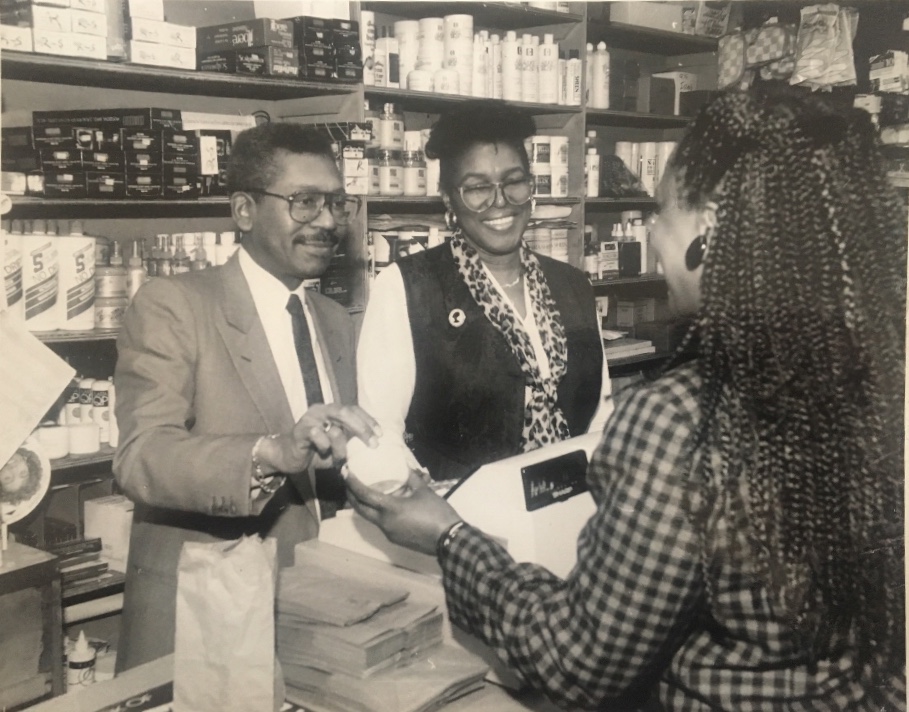 Mr.  and Mrs. Rose hard at work as always circa 1980's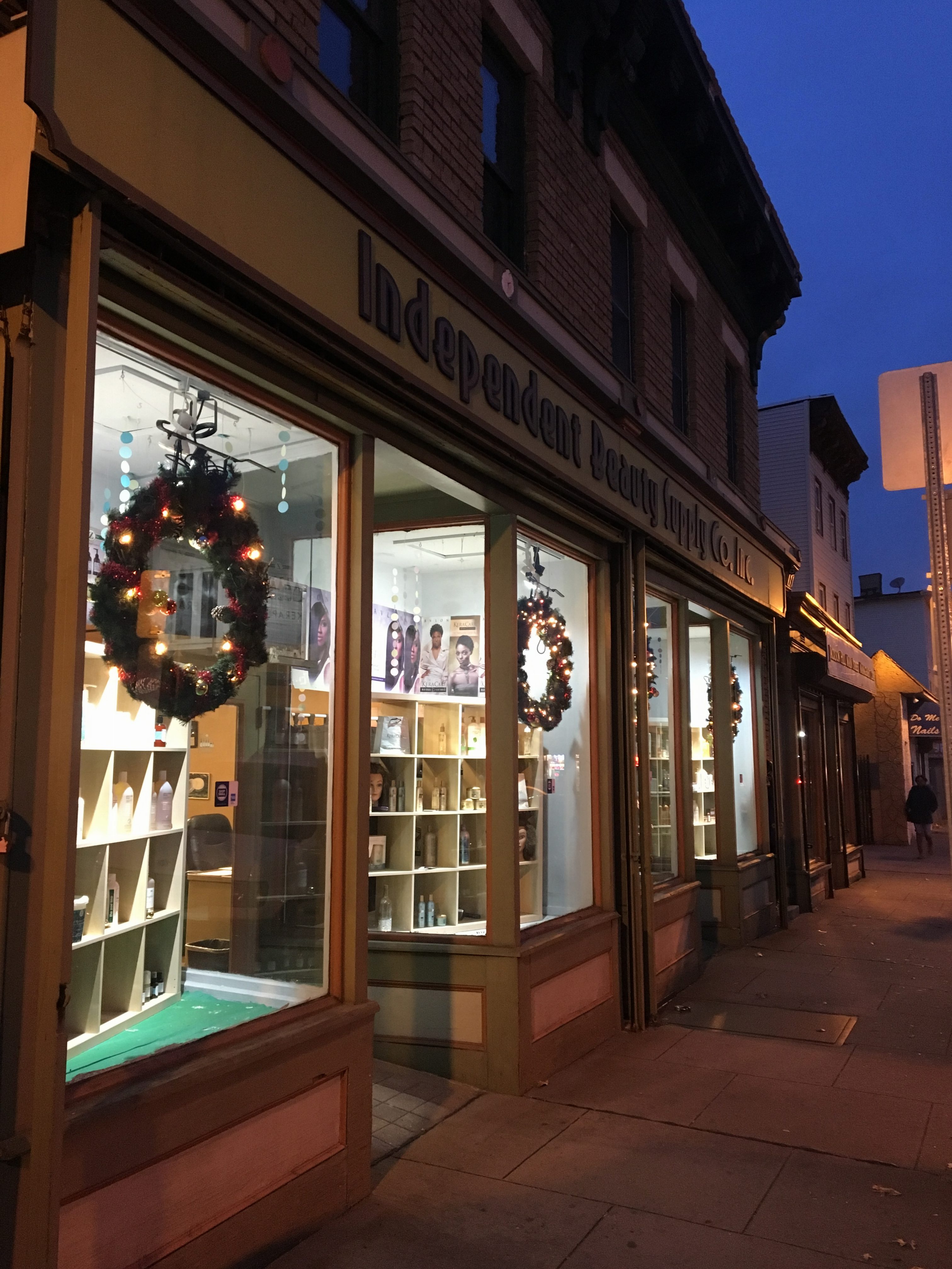 Our main location located at 93 Monticello Avenue Jersey City, NJ  07304.  Open Tuesday thru Friday 10AM to 6PM.  Saturday's 8AM to 3PM
"We were faced with the same problems besetting the Black man trying to get into business," said Mr. Rose. "We had the same accounts. But we had little capital. Our difficulty was in getting merchandise. The manufacturers refused to supply us. We had to buy from other distributors who we had to pay cash before they could supply us with anything. I put everything I had in the business, used up all my resources and did not borrow a penny. That first year, our sales volume was about $300,000. "Then our growth pattern became such that the manufacturers could no longer ignore us. Now we have unlimited credit with our suppliers. And this year, we expect to do more than a million dollars in volume."
On March 2, 2011, our beloved founder, leader and CEO Mr. Samuel J. Rose passed away, but his Legacy continues to grow. In 2014 IBS celebrated 40 Years of service to the professional cosmetologist industry. With the support and loyalty of all our customers, our goal is to exceed your expectations of what a professional distributor should be.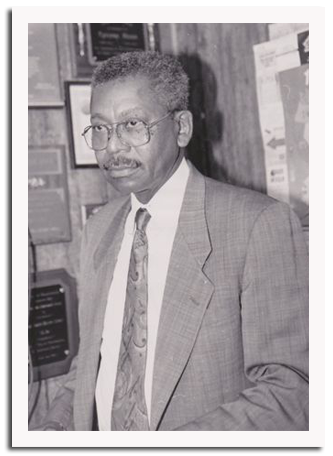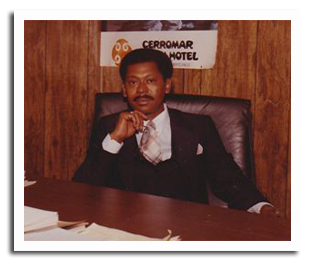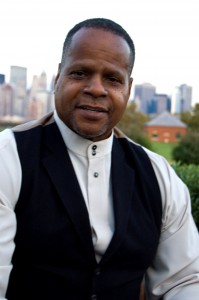 Keith Thomas – Territory Manager
Charles Johnson – Territory Manager
Irvin Spann – Territory Manager / Telemarketing
Jerome "Pete" Ford – Territory Manager
Denise M. Rose – Inside Sales Territory Manager / Telemarketing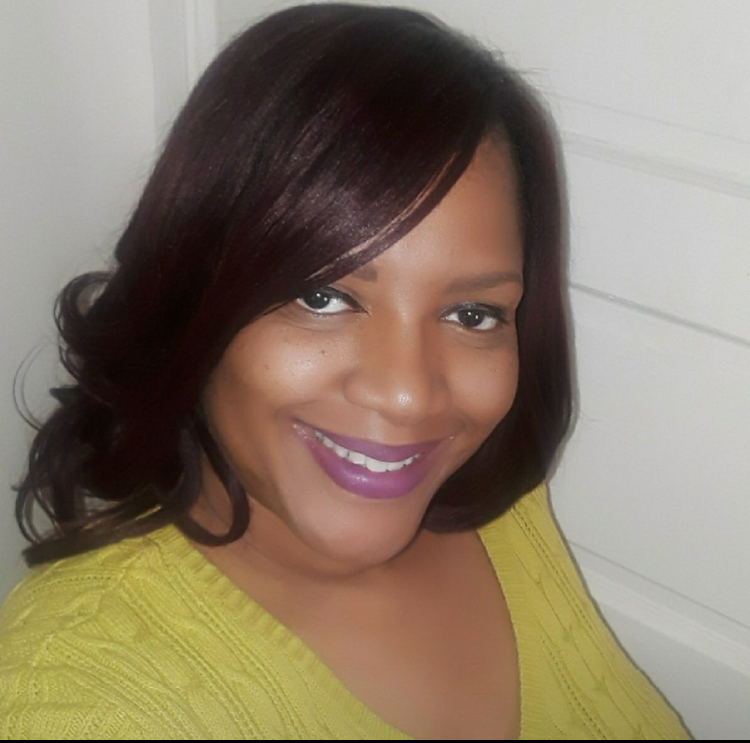 Angela Cooper – Outside Sales Territory Manager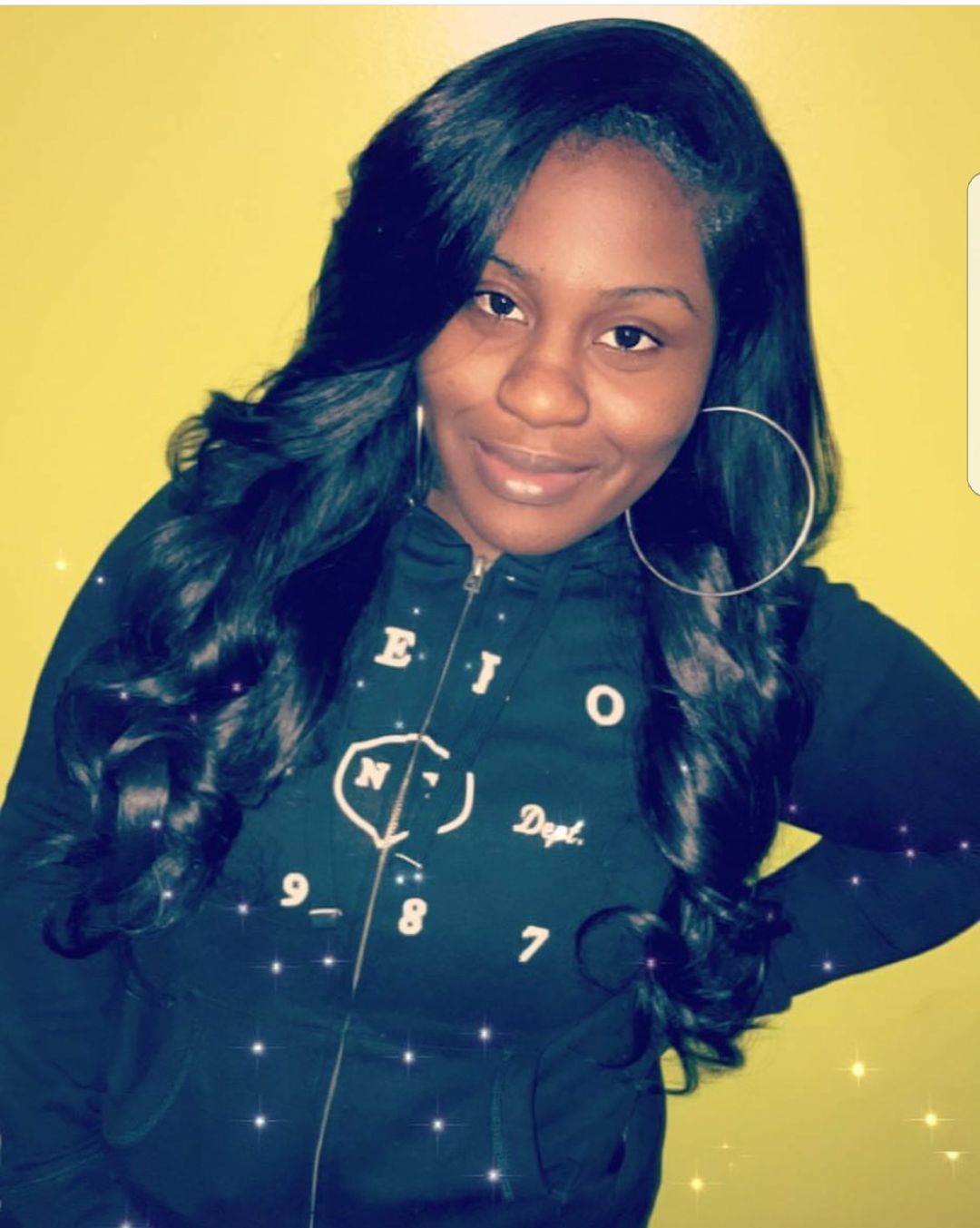 Anastacia Linyard – Inside Sales / Order Processing